Intermission: Beauty is Never Complete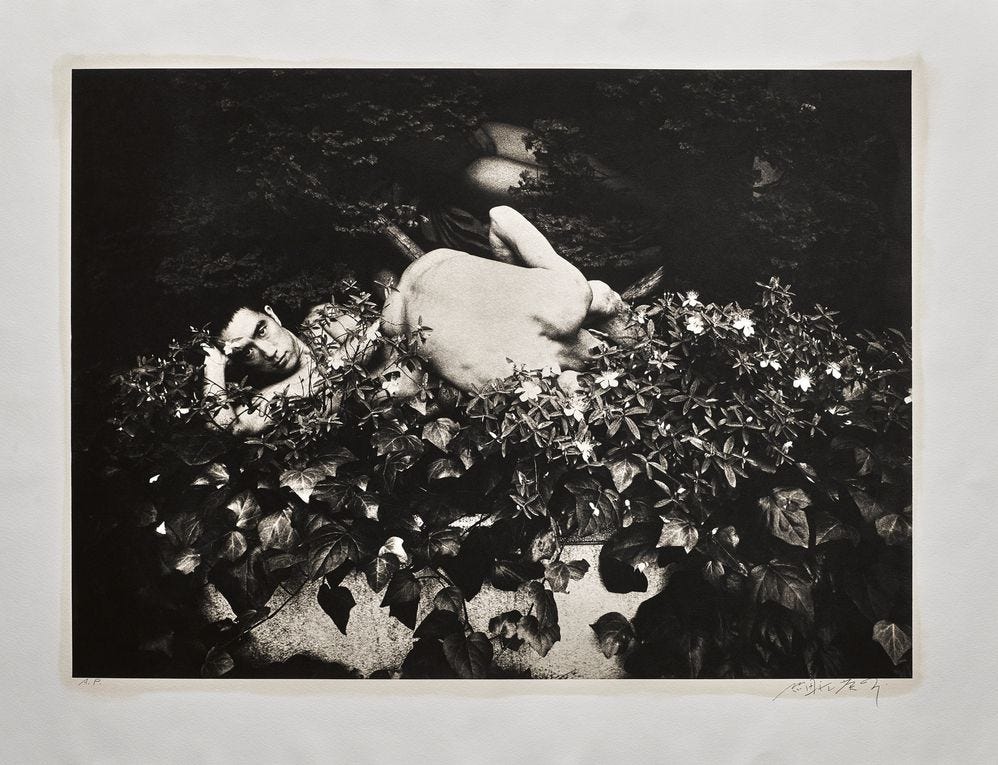 I am now six weeks into this adventure, and I honestly feel I must pause. One, I need to order more Mishima books, I have book one of the Sea of Fertility series which I do not want to start and then stop when (inevitably) the thing in my mind that is searching for something in his work, finds what it wants (although I feel like I probably got it with Patriotism, discussed here). Also, because Mishima is not a very happy man, and my life is currently overflowing with unhappiness. Although, the book I was going to pick up instead of another homofascist tome was…Women Hating by Andrea Dworkin. Not the direction to go in!
I tried some casual reading, to clear my head. The (frankly, tediously boring) French softcore Emmanuelle, Spillover, about zoological viruses — perhaps also unwise in 'these current times' — some poetry by Brodsky, etc. Nothing is shaking me out of this fog.
A friend is going to read Ada, or Ardor for the first time soon. I am tempted to read it again myself. The lush fairytale, the theory of time, and that (almost) everyone has a happy ending. I also have my copy of Master and the Margarita, a book I thought I lost eons ago, that Tashtego returned to me. I have also been using Cruel Summer as a way to avoid my other responsibilities, namely writing. For coin, unlike this, which is a masturbatory exercise. (Sorry, Kimitake!)
Nabokov is usually who I turn to when I am lost or sad. I can probably recite Lolita from memory now, and I still have several of his lectures — complete with his unreadable Russian translations scribbled in the margins — and Ada, always. But it is summer, and a cruel and punishing one at that. Please do not expect another entry in Mishima's Body until the first week of September, minus some bizarre Noh play situation. Take a break, listen to Music for Airports, drink Pineau des Charentes and I'll see you after the dog days.
Люцифер принесет рассвет,
the author